What happens at a Hygiene appointment?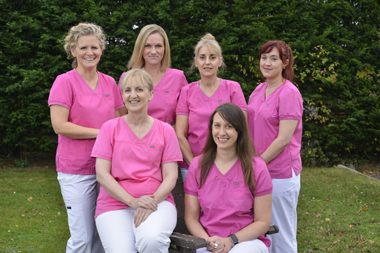 Visiting a hygienist is an important part of your dental care. Alongside a dentist they help to prevent dental problems which can include preventing dental decay and gum disease through advice and treatment.
Your hygienist will advise you on how to improve the health of your mouth and provide you with a tailored plan to implement at home so that you can achieve the best treatment outcome from your appointment.
How to prepare for your appointment
It's important we keep up-to-date information about you, your medical history and general health. To save time when you come into the practice, you can complete your forms online before you attend your appointment in the comfort of your own home. This also enables us to devote your appointment time to your treatment.
Medical and lifestyle information helps assess the suitability of some treatments we may offer. It also helps form a diagnosis, treatment plans and any necessary actions in the event of you having a medical emergency.
What to bring with you
These medications should always be brought to all dental appointments in case you need them:
Inhalers
Epipens
Heart medications
If you have a removable appliance or a retainer please also bring this to all dental appointments.
What to expect at your appointment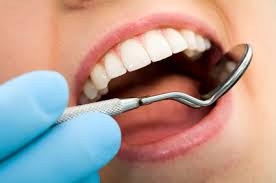 Your first appointment will take one hour (adult appointment) or 30 minutes (child's appointment). If you have not already completed a medical health form prior to arrival, your hygienist will discuss your medical and dental history with you at the start of your appointment in order to provide you with the best possible care.
You may need further appointments depending on how much work is required. This can only be gauged once the hygienist has seen inside your mouth.
At your appointment your hygienist will :
Perform an oral cancer screening check
Give you local or topical treatment for pain, discomfort or sensitivity prevention prior to your treatment if necessary.
Carry out a clinical examination of your gums and the tissues that support your teeth, (not a full dental examination as performed by a dentist)
Clean your teeth and remove stains with Airflow (a device that sprays warm water, air and powder to brighten your teeth) if suitable.
Conduct above and below the gum surface cleaning with a combination of hand instruments and/or power driven scalers.
Provide treatments for the care of implants and implant bridges and dentures and treatment of their surrounding tissues
Apply topical treatment for pain relief, tooth, sensitivity, and tooth surface wear at the end of treatment if necessary.
Your hygienist will discuss with you the suitability of all of the above treatments with regards to your own sensitivities and preferences to provide you with the best outcome in order to help resolve your gum condition.
If you have been referred to the hygienist by your dentist and a hygiene prescription has been provided, your hygienist will focus on the the treatment requested in your prescription.
Your hygienist will also advise you on how to care for your teeth by:
Devising a tailored care plan for you to follow at home and suggest and demonstrate cleaning techniques and products for you to use. An oral hygiene regime is a dynamic process and what may have worked for you in the past may not be working for you now. Therefore, your hygienist may suggested an updated regime to provide the best outcome.
Recommending the frequency of hygiene appointments required according to your needs in order to maintain good oral health. With improved oral health and regimes the goal is to have less frequent hygiene appointments.
Providing you with preventive oral care and liaising with your dentist, so that the whole team involved in your dental well being is kept up-to-date.
Providing advice on diet, smoking cessation and alcohol reduction and any other information relevant to reducing the risk factors of periodontal and systemic diseases such as diabetes and heart disease.
Your hygienist may suggest a referral to one of our specialist dentists to ensure you receive the best available care and treatment option. Referrals may include visiting the dentist for overdue check-ups, a referral to our gum specialist (periodontist) Puneet Patel or a referral to a hospital for diagnosis.
What isn't included in your hygiene appointment:
Please bear in mind that these treatments are not included in your hygiene appointment and if required, your hygienist will refer you to one of our dentists.
A full dental examination
Treatment of broken teeth
Should you require any of these or any radiographs / x-rays your hygienist will refer you to one of our dentists for advice.
Meet our team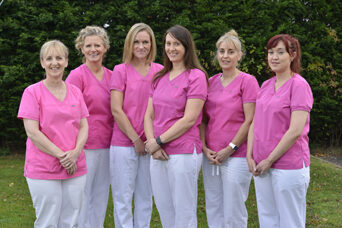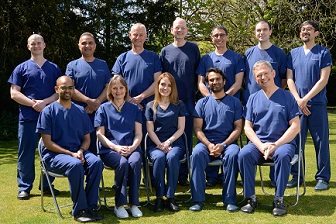 Our friendly dedicated team are here to listen to your dental concerns and aspirations; immediately putting you at ease in the calm and relaxed surroundings of Devonshire House. Our aim is to provide a preventive long-term approach in order to keep your teeth and gums in excellent condition, and reduce treatment to a minimum. To ensure that your individual needs and questions are addressed, your treatment will be fully explained at every stage.