»

»

»

»

Anthony Power Dentist Devonshire House Dental Practice
Anthony Power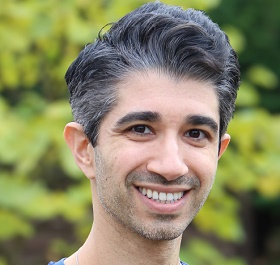 Dentist
Anthony is an experienced dentist committed to providing high quality general and aesthetic dentistry. With a special interest in sleep-breathing disorders, he can provide anti-snoring devices as well as mouthguards to protect the teeth and jaw joints from the effects of tooth clenching or grinding.
Anthony works alongside our team of Specialists to provide general dentistry for all of the family and his passion for minimally invasive cosmetic dentistry is welcomed by patients looking for a smile makeover to improve the natural appearance of their teeth.
Experience:
Anthony qualified with honours from King's College London in 2009 and was awarded the University of London Gold Medal as the most distinguished student. He became a Member of the Joint Dental Faculties of the Royal College of Surgeons of England and subsequently trained in the provision of veneers and cosmetic crowns before completing Postgraduate training in Restorative Dentistry at the Eastman Dental Institute, UCL. More recently, Anthony was awarded a Masters in Dental Implants with distinction by the University of Central Lancashire.
Anthony previously worked as a Senior House Officer in Oral and Maxillofacial Surgery in Kent and a highlight of his careers was volunteering on a dental mission in Brazil.
Anthony's expertise covers:
Qualifications:
BDS (Hons) KCL 2009
MJDF RCS Eng 2012
PG Cert (Dist) Restorative Dental Practice UCL 2015
MSc (Dist) Clinical Implantology UCLan 2023
GDC Registration Number: 177776