»

»

»

»

Dirk Bister Specialist Orthodontist Devonshire House Dental...
Dirk Bister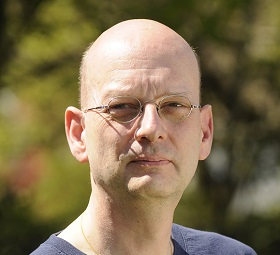 Specialist Orthodontist
Dirk is a Specialist Orthodontist and an Associate at Devonshire House. As a Specialist Orthodontist, Dirk is especially skilled in moving teeth and harmonizing jaw relationship to treat malocclusions (misaligned teeth).
Experience
Dirk qualified as a dentist from Dusseldorf University in 1994 and subsequently trained at Guy's Hospital in Orthodontics (United Medical and Dental Schools). He also works as a Consultant in the Hospital Services and is Honorary Professor of Clinical Orthodontics at King's College London. There he is involved in training Specialist Trainees in Orthodontics as well as Undergraduate Dental Students.
Dirk's expertise covers:
Qualifications:
State Exam Med Dusseldorf 1990
Zahnarzt Dusseldorf 1994
MSc Orth (Lond) 1999
MOrth RCS (Edin) 1999
FDS (Orth) RCS (Edin) 2002
FDS RCS (Edin) 2003
Registered Specialist in Orthodontics
Professor of Clinical Orthodontics
GDC Registration Number: 71369
Dr Dirk Bister and team provided excellent service and wonderful patient care. I was made to feel very comfortable with professional advice throughout the treatment period and beyond. Thank you very much to Dr Bister and his excellent team.
I'm really glad I had my orthodontic consultation at Devonshire House. The service is exemplary and so was my care. Mr Bister is a top expert and second to none. I also admired the lovely relaxing practice itself.
Dirk is truly remarkable in his work. Pure skill, I'm extremely happy with his work and would thoroughly recommend him.
I have had nothing but the most optimal attention and consideration taken the whole time since my treatment continued with you.The lovely, lovely nurse who is always there at each appointment too has been more like family each time I see her, and Mr Bister himself has gone above and beyond, not just professionally, but so supportively too. I couldn't have even wished for better from the treatment.