»

»

»

»

Elisabeth Smallwood Specialist Endodontist Devonshire House Dental...
Elisabeth Smallwood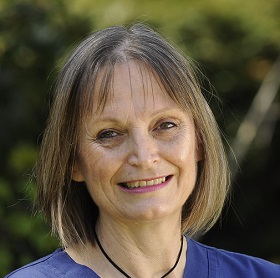 Specialist Endodontist
Elisabeth is a Specialist Endodontist and an Associate at Devonshire House. As a Specialist Endodontist, Elisabeth is especially skilled in root canal therapy. She performs all aspects of root canal therapy including routine as well as complex root canal work, retreatment and endodontic surgery.
Experience
Elisabeth trained at Guy's Hospital, London, qualifying in 1987. Following a hospital post in Conservative Dentistry, she worked in general practice in North Norfolk for several years prior to undertaking postgraduate training in Endodontics at the Eastman Dental Hospital, London. Elisabeth worked as a Clinical Lecturer at the Eastman before joining Devonshire House in 2001 and limiting her work to Endodontics.
Elisabeth's expertise covers:
Retreatment of Failed Existing Root Canal Treatments
Endodontic Surgery
Qualifications:
BDS (Lond) 1987
DGDP (UK) 1995
MSc End (Lond) 1997
Registered Specialist in Endodontics
GDC Registration Number: 63012
Elisabeth is amazing, very reassuring and obviously an expert in her field. Previous dentist had recommended three front teeth removed and dentures! This wasn't an option with Elisabeth – a difficult root canal treatment and I'm good to go with all teeth intact.
Dr Smallwood's patient care is very reassuring and she goes through everything very carefully. She explained in great detail and took time to address my concerns/questions. I highly recommend Devonshire Dental Practice. Thank you very much Dr Smallwood and all the members of staff. Much appreciated.
I had root canal treatment at this practice and they could not do enough for me during the procedure. There was a thorough review to see if I needed this done and then as work progressed an explanation of what was happening. It all helped to reassure me of the progress.
Dr Smallwood is clearly very skilled and excellent at explaining and involving patients in treatment decisions. If you have something complex or specialised to be tackled I would very much recommend this practice, and Dr Smallwood in particular if you require root canal expertise.
Thoroughly pleased with my local dentist referred visit to Devonshire House. The entire team were efficient, friendly and helpful. I felt as if I were in safe hands throughout and despite having three injections, remedial root canal work and a 90 minute appointment, the whole experience was pain free.
Dr Smallwood is very warm and encourages you to relax immediately. She is also very thorough and engages with you describing what she is doing so you know what to expect.
I visited Lizzie for root canal work on recommendation from my dentist, I was a nervous wreck, but she was so supportive I almost enjoyed it.