Emergency Advice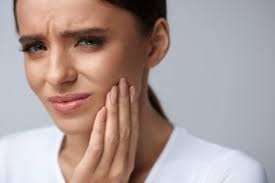 If you are a Devonshire House patient please call us on 01223 245266 for emergency advice.
If you are calling out of hours please listen to our recorded answer phone message which will provide details of how to contact our on call dentist.
How to book an emergency appointment
To book an emergency same day appointment, please call us as we open at 7.45am. We have a limited number of emergency appointments available each day which are allocated to patients on a first-come, first-served basis.
Emergency appointment fees
Our fees for emergency appointments are the same as our standard hourly rate of £620. Your appointment will automatically be booked for 1 hour, however your treatment may not require the full hour in which case you will be charged the pro rata amount of £620. If you are not currently undergoing treatment, an additional out of hours call-out rate of £100 will be charged.
I was left stranded by my own dentist in an emergency. I contacted Devonshire House Dental Practice in the morning and was given an appointment in the afternoon with Deepesh Patel. His attention to detail was first class and explained the situation to me patiently. The problem is now resolved and I feel confident that Christmas will now be enjoyable. Thank you Deepesh.
Following the separation of my crown and abutment from the implant i arranged an appointment with Wail at Devonshire House, could not have made a better decision. Within minutes their on-site technician and Wail had separated the crown from the abuttment and 15 minutes later my crown was restored ….. so pleased! I would give ten stars if it were possible.
I recently had a dental emergency. I was very impressed with the swift and precise treatment I received and felt totally at ease with all the Covid procedures put in place. Simply put I couldn't recommend highly enough.
I was very fortunate to find this dental practice in a time of need. I was visiting Cambridge for Christmas and my temporary crown came off, so I needed expert help quickly and they totally came to my rescue!! I got an appointment with a skilled dentist in a day. The whole staff was very professional and caring and efficient from start to finish!! The practice also observes strict Covid protocol at all times. I felt totally comfortable with my appointment with them and would definitely recommend them!!
Got a chipped tooth in my denture implant. Phoned for an appointment on New Year's Eve thinking the earliest would be after the weekend. No. I was told to come in 2 hrs and the repair was done in 10 mins by Dr Nikkhah. Brilliant service as always. Thank you.
I was able to get appointments at short notice and they were always very attentive, friendly, and professional. I have been happy with the service and would recommend the practice.