Facial Aesthetics Devonshire House Cambridge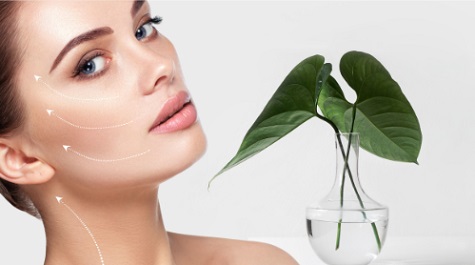 We all want to be the very best version of ourselves, so at Devonshire House we have extended our cosmetic treatments to encompass your skin as well as your smile. Our range of facial aesthetic treatments are aimed at rejuvenating your skin so you can look and feel great.
Smooth away fine lines and wrinkles
Our facial expressions are our primary means of communication. Over time, the repetitive use of our facial muscles can result in the development of creases, typically found between the brows, around the eyes, and on the forehead.
Treatment – Wrinkle relaxing injections
Wrinkle Relaxing Injections are a popular anti-wrinkle treatment to swiftly smooth the fine lines and wrinkles on your face and prevent new ones from appearing. A small amount of Botulinum Toxin A, more commonly called botox, is injected into your face muscles freezing their activity, and preventing them from creating the lines which appear on your face, and get worse with age.
20 minute appointment with a review appointment 2 to 3 weeks later
Up to three areas of your face can be treated simultaneously in one appointment
Results generally last for three to four months with the effects gradually diminishing over that period as your facial features return to their previous state.
Smoothes away fine lines and wrinkles
Rejuvenates your appearance for a youthful and more relaxed look
Your natural facial expressions will be maintained with the discreet results simply enhancing your natural beauty.
Maintenance sessions are imperative to preserve the effects. Repeated treatments progressively weaken the targeted muscles, potentially extending the duration between treatments.
Rejuvenate your skin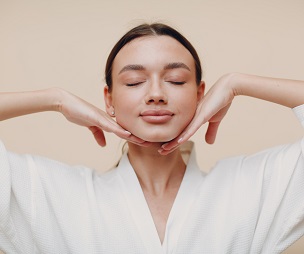 With age, and exposure to the environment, the natural component of our skin that keeps it hydrated and soft, (hyaluronic acid) often decreases causing reduced skin elasticity and hydration.
Treatment – Skin boosters
Restylane Skin Boosters are micro-injections of a very soft hyaluronic acid filler under the skin (Restylane Vital or Vital Light). The micro injections stimulate the body to produce more of its own natural Hyaluronic Acid, Collagen, and Elastin providing ongoing benefits beyond the immediate course of treatment.
Treatment consists of injection over 2 or 3 appointments approximately 4 weeks apart
Results start to show within a few weeks
Reduces fine lines and wrinkles
Improves hydration for a glowing and radiant complexion
Improves elasticity for a firmer skin texture
Reduces dry patches
Repeat treatment recommended every 6 months
Jaw Pain (TMJ disorder)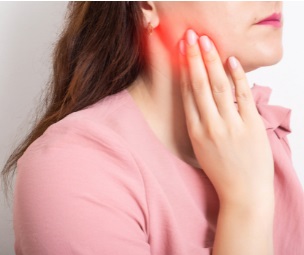 Jaw pain or Temporo-Mandibular Joint (TMJ) disorders, affects a large percentage of the population. Common symptoms include headaches, tightness of the jaw and associated muscles, neck ache, and worn, chipped or fractured teeth. The precise cause is not fully understood but commonly the condition is related to teeth clenching and grinding (bruxism) , elevated levels of stress and disturbed sleep.
Treatment – Jaw botox
Treatment usually starts with a bespoke made bite guard that is worn at night. If this is not suitable or does not sufficiently relieve the symptoms, jaw botox is a treatment option where injections into the jaw (masseter) muscles reduce the force by which the jaw can be closed.
Results start to show between 2 and 4 weeks
Relieves jaw pain and associated headaches
Reduces stress on the teeth and surrounding muscles
Repeat injections recommended every 3-6 months
Treatment Costs
| | |
| --- | --- |
| Facial Aesthetic Consultation: usually a 10 minute appointment. £40 deposit is payable at the time of booking which will be deducted from any treatment costs if you proceed. | £40 |
| Wrinkle Relaxing Injections: usually a 20 minute appointment with a complimentary follow up appointment 2 weeks later | |
| 1 area | £250 |
| 2 areas | £300 |
| 3 areas | £325 |
| Skin Boosters: usually a 45 minute appointment. Treatment will require 2 or 3 sessions | |
| 1st session | £350 |
| 2nd session | £300 |
| 3rd session | £200 |
| Jaw botox/(TMJ) treatment: usually a 20 minute appointment | £500 |
No obligation consultation with Dr Assad Khan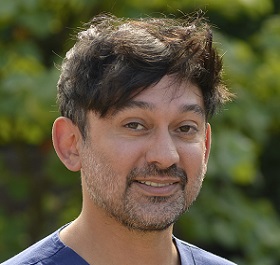 At your initial consultation:
You will have the opportunity to discuss with Assad your desired outcome and ask any relevant questions you may have.
We will advise you of recommended treatment options available.
Consultations cost £40 and there is no obligation to proceed with any treatment. This charge will be deducted from any treatment costs if you were to go ahead.
FAQ
Are Botulinum Toxin A injections safe?
Botulinum Toxin A, injections are well-established as both safe and effective when given by a skilled provider. With their understanding of facial anatomy, dentists are naturally positioned as ideal facial aesthetics clinicians.
Do Botulinum Toxin A injections or skin boosters hurt?
Typically, there is minimal discomfort associated with the procedure as an ultra-fine needle is used for the injection.
Are there any side effects to Botulinum Toxin A injections?
Your clinician will outline any possible side effects at your consultation prior to any treatment starting.
When is the best time to be treated with Botulinum Toxin A injections ready for a special occasion?
To achieve optimal results, it is recommended to schedule an appointment at least 2 weeks before any special events.
What is the difference between skin boosters and dermal fillers?
Skin boosters add hydration, glow and restore elastin for a more youthful appearance while dermal fillers add volume.
I am not registered with Devonshire House and receive my dental care elsewhere, can I book an appointment for facial aesthetic treatment?
You don't have to be registered with a Devonshire House dentist to book any of our facial aesthetic treatments.