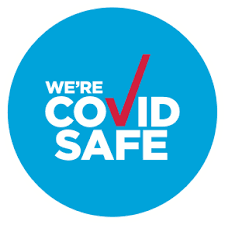 Keeping You Safe During Your Visit
The whole team at Devonshire House continues to work hard to ensure that your visit to the dental practice will be a pleasant, effective, and most importantly a safe experience. We continue to carefully manage the risk of virus particle contamination in all areas of the building and surgeries.
If you are unwell for any reason it is better to not come to the Dental Practice. If you suspect you have symptoms of COVID-19 please reschedule your appointment.
Before Your First Appointment
Our reception team will call you to complete as much of the necessary administration as possible before your visit and you will be asked to complete a medical health form prior to your appointment. They will confirm who will be treating you and which practice your appointment will be at as well as the date and time.
Preparation at home and what to bring with you:
We encourage you to:
Clean your teeth at home before attending your appointment.
Complete any paperwork at home and have it ready to hand to our Receptionist on arrival.
If you have a removable appliance or a retainer please bring this to all of your dental appointments together with medications such as inhalers, epipens and heart medications in case you need them.
Please come with adequate clothing for a chilly environment even on a warm day.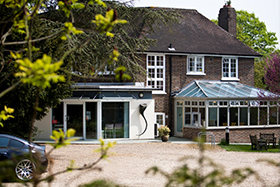 At Devonshire House
On arrival at our main practice at Queen Edith's Way
On arrival please speak with one of our patient advisors in reception to check in.
Please make yourself comfortable in our sitting room prior to your appointment. If you would prefer to wait in your car, please ensure you have checked in at reception first to let us know that you have arrived.
You are not required to wear a mask, but masks will be available if you wish to do so.
Many of us looking after you may still choose to wear a mask.

On arrival at our out of town Copley practice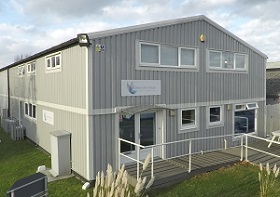 Please park in the Devonshire House patient parking bays opposite the practice and remain in your car. On arrival, please phone us to let us know that you have arrived and a member of our team will come out to your vehicle to collect you. If you do not have a vehicle to wait in, you are welcome to wait in reception where limited seating is available.
You are not required to wear a mask, but masks will be available if you wish to do so.
Many of us looking after you may still choose to wear a mask.
Keeping you safe during your examination:
Your dental surgery will have been prepared to provide a safe environment for you.
We will ask you to place your personal belongings in a plastic box.
We use air purifying units in our surgeries which add a bit of background noise to the room, and your dentist and nurse will be speaking through their masks so please let us know if you are unable to hear us clearly.
If you are wearing a mask, we will ask you to remove it at the beginning of your appointment.
After your appointment please go to reception to settle your fee and book any further appointments.
What will my dentist do during my dental examination?
Your actual examination will be more about getting to know you and listening to your dental concerns unless you require urgent treatment.
After your appointment
We will email or post treatment plans to you with detailed information about time scales and fees.
I was very impressed with your Covid arrangements and the personal welcome at my car, and I greatly enjoyed the friendly banter with Ian and his lovely assistant, together with the good advice given. It was a pleasant experience – something not often said after such a visit. The follow-up written report and treatment plan arrived the next day and were very impressive.
My safety was made paramount with all the necessary protective measures in the light of covid and everything was explained fully by my dentist before and during the appointment.
I found the whole experience very efficient and helpful from Covid precautions to the appointment, reports, and general conduct of everyone involved. Congratulations.
Excellent virus protection arrangements. Professional dental treatment. 5*
Excellent service and all the precautions regarding the coronavirus circumstances were very thoughtfully and thoroughly undertaken.
Extremely well organised and detailed Covid response, I was nervous as this was my first outing since March, but was very impressed by the lengths Devonshire House went to minimise risks.
We have just had our first dental checkups since the Covid pandemic hit and were favourably impressed by all the new procedures and equipment Devonshire House have put in place for staff and patient safety. Despite all the new equipment and safety protocols, it all felt under control and relaxed rather than anxious. Our checkups were done very quickly and efficiently and with Devonshire House's customary friendliness. We have full confidence that they've nailed the "new normal" Covid procedures. They've been named the best dental practice in national surveys, and they continue to achieve the highest standards. A hugely impressive investment in safety yet without feeling in any way 'rule-bound'.