Introduction to Orthodontic Treatment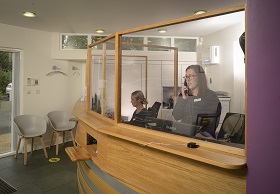 This first visit allows you to receive the diagnosis and options available without feeling that you are committing yourself to an unknown costly treatment.
Should you then wish to proceed with the orthodontic treatment you will need photographs, study models, and x-rays. These records can be taken on a second appointment if you so wish. You will then receive a written treatment plan within the next two weeks or so. Should you at this stage no longer wish to pursue orthodontic treatment we will make a charge of £400.00 for this treatment plan. However, if you decide that you do wish to take up treatment at Devonshire House there is no additional charge for the treatment plan. The treatment plan includes a consent form, which needs to be signed and returned to us before treatment can commence. Once we have received the signed consent form from you, you can go ahead and book the first appointment for treatment.
In accordance with The British Orthodontic Society guidelines, a quotation for orthodontic treatment can only be provided following an initial consultation as the nature of treatment varies greatly according to each patient.
The British Orthodontic Society states: "Fees for private orthodontic treatment vary widely. The fee varies due to the complexity (difficulty) of the problem, the locality, and the experience of the orthodontist/dentist. Certain techniques such as aligner systems or lingual braces are also more expensive. Prospective patients should always ask for information from the orthodontist/dentist. A written quotation will be given to you but is normally only possible after the orthodontist/dentist has had a chance to assess your problem at a consultation".