»

»

»

»

Philip Taylor Specialist Prosthodontist Devonshire House Dental...
Philip Taylor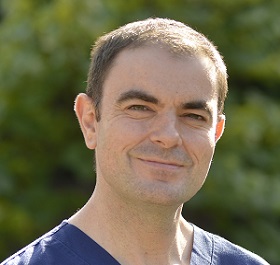 Specialist Prosthodontist
Phil is a Specialist Prosthodontist and an Associate at Devonshire House. Phil provides general dental care for a broad patient base and, as a Specialist Prosthodontist, is especially skilled in the replacement of missing teeth, the restoration of natural teeth and in complicated and simple restorations of the whole mouth.
Experience:
Phil qualified from the University of Leeds Dental School in 2001 and in the years following gained valuable experience in both general practice and hospital dentistry. In 2009 Phil entered the fixed and removable Prosthodontics programme at the UCL Eastman Dental Institute and in 2011 gained his Masters in Clinical Dentistry (Prosthodontics), graduating with distinction. He was awarded the UCL Alumni Prize in Prosthodontics for clinical and academic excellence. Phil completed his specialist training in 2013 which culminated in the achievement of the MPros and MRD qualifications from the Royal College of Surgeons in Edinburgh and England respectively.
Philip's expertise covers:
Full mouth restorations
Root Canal Treatment
Qualifications:
B.Ch.D. (Leeds) 2001
MFGDP (UK) 2003
MFDS RCS (Edin) 2004
DPDS (Bristol) 2008
MClinDent Prosthodontics (Lond) 2011
MPros RCS (Edin) 2013
MRD RCS (Eng) 2013
Registered Specialist in Prosthodontics
GDC Registration Number: 79308
I found Philip and Zoe really approachable, professional and friendly, put me at ease would recommend as like so many others I'm always apprehensive when it comes to the dentist.
I hadn't been to a dentist in a while because of bad experience but was very positively surprised by Philip Taylor and his dentist nurse who both were very professional and knowledgeable.
Really friendly and professional service. Mr Taylor was thorough and fully explained my options. I would highly recommend him.
I am a very nervous patient when it comes to dental procedures and was not looking forward to my first visit , however Mr Taylor and Zoe , and indeed all the staff, were super friendly. Thank you for giving me so much more confidence and I will not be so nervous for my next visit.
Having avoided a visit to a dentist for 5 years, I am a new patient at Devonshire House and probably one of most anxious and frightened dental patients ever due to some bad experiences historically. Even check-ups are a worry. I have just finished two separate appointments and extraction of three teeth. I have been treated with full understanding of my worries and received the most amazing treatment and care imaginable. The whole experience has been wonderful and pain free – I have never said that about any dentist visit / treatment before. I can very honestly say that I have never felt better after dental treatment and cannot express enough my gratitude and thanks to Philip and his team for the treatment, care and understanding. I would recommend Philip to anyone and especially those who like me have a phobia about dentist treatment.
I received excellent treatment during my recent appointment from both Phillip Taylor and Ilona his assistant. Phillip Taylor was extremely thorough investigating the condition of my teeth. He kindly explained that X-rays are now very low dose and what he was doing at every stage.
The staff manage to maintain a friendly atmosphere whilst following their protocols. I was well informed of the options, the process and the cost. I saw Philip Taylor. My experience was reassuringly professional and welcoming. I am left with a comprehensive treatment plan and no more putting off seeing the dentist!
Very pleased with Dr Taylor's manner and treatment as I am an anxious patient!
Very grateful that I could be seen at such short notice by Phil Taylor. Was very impressed by the practice and the expert and friendly attention I received.