Referral for Treatment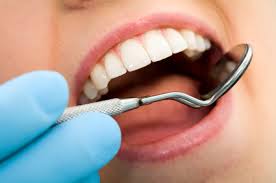 On receipt of a referral from your Dentist, you can be assured that we will:
Contact you without delay to arrange an appointment at your earliest convenience.
Discuss all treatment options with you.
Provide you with comprehensive treatment plans and estimates for each suggested treatment option; keeping your Dentist informed every step of the way.
Notify your Dentist of any changes or additions to your suggested treatment plan.
Carry out only the specialist treatment for which you have been referred.
We welcome the involvement of your Dentist in your Specialist care at Devonshire House and invite them to observe your treatment or to be involved in restorative aspects of implant procedures.
Following your specialist treatment with us, we will return you back to the care of your local Dentist to resume your routine dental care regime. In the case of dental implants, we may ask you to return to Devonshire House for a routine after care appointment a year later.
Thoroughly pleased with my local dentist referred visit to Devonshire House. The entire team were efficient, friendly and helpful. I felt as if I were in safe hands throughout and despite having three injections, remedial root canal work and a 90 minute appointment, the whole experience was pain free.
I made my first visit to Devonshire House after a referral  by my usual dentist for possible root canal treatment. I've not received any treatment yet, but the first exploratory session was very friendly,  very professionally done, and with an emphasis on explaining what my options were and what the consequences of each might be. This was very reassuring and I'm much now less worried about what happens next.