Smile in a Day – Who is a Candidate?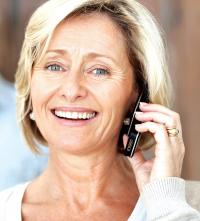 Will dental implants work for me?
Anyone who is missing teeth due to injury, disease or tooth decay may be a candidate for dental implants.
Whatever your age, if you are medically fit to undergo a general oral surgical procedure,for example a tooth extraction, dental implants are a possibility for you.
Am I a good candidate for dental implants?
Your general health is an important factor in achieving a successful outcome for implant treatment; your dentist will discuss this at your first appointment.
Using a dental CT scan, your dentist will determine your suitability by assessing the breadth, depth and density of your bone at the positions in your mouth where the implants will be placed.
If you have a condition that may interfere with the healing process of either bone or soft tissue (e.g. connective tissue disorder, steroid therapy, bone infection) you will be particularly carefully assessed for suitability, and fully informed of the implications.
Is age a barrier?
Occasionally, older patients express concern that their age may prevent them from enjoying the benefits of dental implants. However, health is more of a determining factor than age.
Is smoking an issue?
Smoking and dental implants are not compatible. If you would like to give up smoking, we can assist with smoking cessation in order to increase your suitabilty for implant treatment.
What are the alternatives to Smile in a Day?
Dentures can be used as a temporary solution then patients may choose to proceed with an implant retained denture or with smile in a day treatment. The benefits of smile in a day implants) rather than dentures are:
Improved chewing ability.
Ability to eat a wide range of foods especially natural harder foods in their raw states or less refined versions; cheese nuts bacon, apples, carrots.