Smile in a day facilities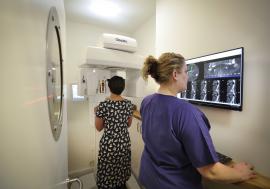 Your Smile in a Day treatment will all take place at Devonshire house Dental Practice in Cambridge. We have a private room for you to relax in between treatments and our latest technology and state of the art facilities are specifically designed for Implant treatments.
Treatment under Intravenous Sedation
We work closely with a team of consultant anaesthetists and offer treatment under intravenous sedation with the latest delivery and monitoring systems to ensure comfort and safety.
Private Relaxation Room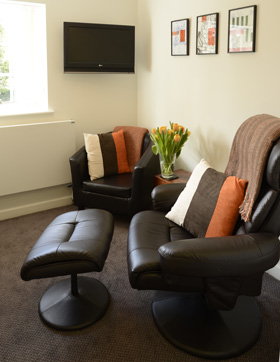 We have a comfortable private relaxation room for our Smile in a Day patients, where you will have access to WiFi and satellite television in a comfortable homely environment on the day of your treatment.
The Latest Technology
At Devonshire House we use a 3D cone beam scanner for diagnosis and treatment planning. In less than 10 seconds, the scan provides three-dimensional and cross-sectional views that allow our specialist team to:
Examine the quality and density of the bone that will anchor the dental implant
Determine the proper treatment approach for each individual patient
Determine the optimum sites to place implants
Select the correct size and diameter of the implants
Avoid the nerves and sinuses
On site Laboratory
Our Dental Laboratory has been an integral part of the Devonshire House team for over one hundred years, supporting a growing team of Specialist Dental Practitioners since 1905. In 2008, the laboratory moved to its own custom built site giving us more space to refine our techniques while taking on the ever growing array of new and exciting technologies.