Smoking Cessation
Stop smoking and start breathing. Get free support.
How quitting smoking benefits your oral health
As well as improving your overall health, stopping smoking has a huge positive impact on your oral health by reducing the risk of developing gum disease and mouth cancer, and improving your response to gum treatment.
Stopping smoking improves:
Your overall gum health
The appearance of your teeth as smoking stains your teeth and can cause a yellow to dark brown discolouration
Stopping smoking reduces your chance of: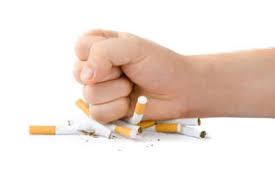 Developing mouth cancer
Developing gum disease
Tooth decay
Tooth loss
Decrease taste
Bad breath
Reduces success of certain types of dental treatment such as implants and healing
Poor recovery after tooth removal and mouth and gum surgery
It is very important for people who smoke to visit their dentist regularly to keep their teeth and gums healthy and check for signs of mouth cancer.
Advice on Smoking Cessation
Our dental hygienists will also be happy to provide specific advice on smoking cessation. You don't have to be registered with a Devonshire House dentist to book an appointment with one of our hygienists.
For full details of what will happen at a hygiene appointment , click on the button below.
Hygiene appointments – Self referral or by referral from your dentist
Self referral
You don't have to be registered with a Devonshire House dentist to book a hygiene appointment, you can refer yourself for hygiene treatment. Please be aware that our hygienists can only advise and carry out treatment within their remit and that your appointment will not be a substitute for a dental examination with a general dentist. You will be required to complete medical health and consent forms prior to your appointment.
Referral by a dentist (from Devonshire House or your regular dental practice)
If you are referred by your dentist for hygiene treatments, a prescription from your dentist is required to ensure that our hygiene team can provide the right treatment for your individual needs.
Benefits of Stopping Smoking
Stopping smoking can make a drastic improvement to your lifestyle and health in ways you might not expect. Once you stop smoking, some of the benefits are immediate and some are longer-term.
20 minutes after putting out your last cigarette, your pulse rate is returning to normal and your heart is working less hard.
48 hours after putting out your last cigarette, your lungs are clearing of nasty mucus and you can smell and taste better
72 hours after putting out your last cigarette, breathing is becoming easier and you're feeling more energetic.
3–9 months after putting out your last cigarette, your lungs are working 10% better and you'll be coughing less
1 year after putting out your last cigarette, risk of heart attack halves and research shows you're likely to feel happier