Training and Development at Devonshire House
We strongly value the importance of training at Devonshire House and encourage and support our team in their personal development. If you have a strong interest in a particular training area or a specific training need we're right behind you all the way. Training at Devonshire House is ongoing and we use a mix of online and face to face courses with visiting specialist trainers and our training and development continues daily as we mentor each other sharing our knowledge and experience.
All new team members have a personally designed induction programme to introduce them to as many areas of the practice as possible. Feeling part of the team from day one is important and by putting names to faces and learning how the practice works is of paramount importance.
Start your training with us as an Apprentice
We currently have apprenticeship vacancies in Customer Service and Dental Nursing.
Online training via Agilio Dental ILearn
Our practice subscription to the online training website Agilio Dental ILearn (formerly Isopharm) provides everything that you need to comply with Enhanced CPD from the GDC and allows you to keep your skills up to date in the recommended topic areas as well as choosing any additional training areas of interest to you.
Specialist training
Our annual Immediate life support and medical emergencies and emergency life training is always good fun as we have an excellent trainer who we have been using for many years. We also use external trainers for our radiation update and CBCT training and follow all of the recommended training as suggested in the dental guidance notes.
Having chosen to complete a phlebotomy course alongside some of my fellow nurses, I can now offer even more support to my dentist in surgery.

Jade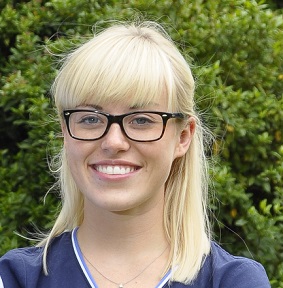 Last year I took a clinical dental photography course and I now feel much more confident when taking clinical photographs and it's great to have a new skill.

Bev