»

»

»

Vanessa Gabor Devonshire House Dental Laboratory
Vanessa Gabor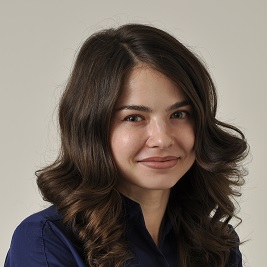 Dental and CAD CAM Technician, Digital Department Team Leader
Vanessa leads our Digital Department and is a Dental Lab and CAD CAM Technician at Devonshire House Dental Laboratory. She oversees our digital work-flow and along with her fellow CAD CAM technicians, deals with incoming digital work. She is highly skilled in digitally designing and milling same day crowns and implant retained dental appliances. She is always at the end of the phone should you require assistance when scanning and designing and is happy to answer any queries you may have.
Vanessa is also highly competent in producing conventional crowns and bridges all the way through to complex digitally manufactured implant retained prosthetics.
Experience
Vanessa qualified as a Dental Technician in 2018 at The Victor Babes Univeristy of Medicine and Pharmacy, Timisoara, Romania. Vanessa was awarded a distinction for her thesis and examinations.
Laboratory Team
Qualifications
GDC No.

Vanessa Gabor
Lab and CAD CAM Technician

RDT
Diploma in Dental Technology
The Victor Babes Univeristy of Medicine and Pharmacy, Timisoara, Romania

287068