Why Choose Us
We at Devonshire House provide high quality dentistry of all kinds but there are many more reasons why you should choose us to look after your dental needs.
Specialist Dentists – Each of our dentists is registered on the GDC specialist dentist register. This means that, after qualifying as a general dentist, each of our team has studied for an average of an additional five years to become a specialist in their chosen field.
Advanced Treatment Options – We use the latest treatment techniques, procedures and dental materials to offer a wide range of options to suit your needs.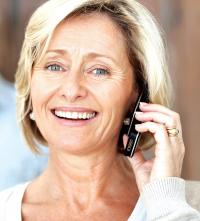 Free Consultation – Our Treatment Co-ordinator offers a free of charge phone consultation to discuss your dental concerns and talk about some of your treatment.
On-site Dental Laboratory – Our on-site laboratory and dental technicians minimise the need to send work away, dramatically reduce the time needed between appointments and ensure that you will never leave our practice without your teeth! Should you need an emergency denture repair, our team are on hand to fix it for you.
Every Treatment Under One Roof – We are able to offer all your treatments in the same building, whichever specialist you may need to see.
24 Hour Emergency Service – As one of our patients, if you are experiencing dental problems, you can rest assured that when you call our emergency telephone line it will be answered by one of our dentists. The dentist will assess your problem, offer advice and if necessary, see you out of hours to resolve your dental problem as quickly as possible.
Online Appointment booking – For routine appointments and new patient consultations at our main practice, use our online booking facility and view the range of dates and times available.
Appointments on Saturdays – For patients with busy schedules, Devonshire House offers Saturday appointments, providing a convenient solution for your diary difficulties.
Parking – We have ample car parking on site.
Good Old-Fashioned Customer Service – At Devonshire House we pride ourselves on providing the highest level of good old-fashioned customer service. We strive to provide the best individual care possible for you throughout your Devonshire House experience. If you have any special requests or questions, however small, please do not hesitate to ask any member of the team.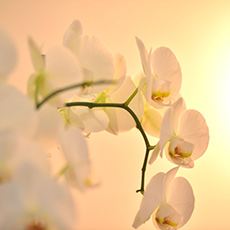 Comfortable Surroundings – At Devonshire House we like to make your visits as comfortable and enjoyable as we can. Our spacious sitting room will put you at ease and is a great place to relax either before or after your dental treatment.
Unlimited Free Wi-Fi – Patients can access the internet free of charge whilst waiting in our sitting room.
A Fantastic Team – We pride ourselves on having a friendly, helpful and dedicated team at Devonshire House. We are all trained to the highest standards and are familiar with all the latest dental techniques and procedures. We will provide the best care possible and look after you through every stage of your Devonshire House journey.