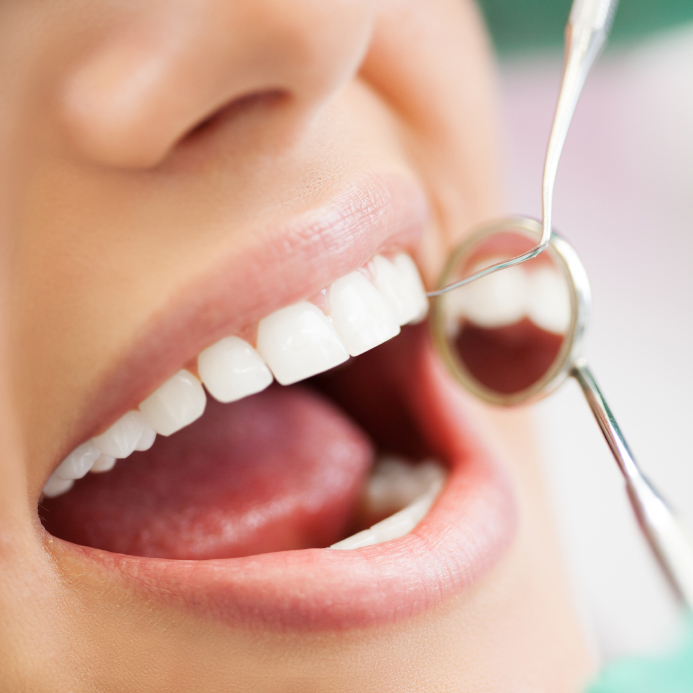 Your Dental Examination
Your appointment will last for 45 minutes and will enable you to share your dental concerns and aspirations with us so that we can offer you treatment options to meet your individual dental requirements. Treatment will not commence at your first appointment unless you require urgent care.
What will my dentist do during my dental examination?
Examine your teeth, gums and mouth and perform a mouth cancer check.
Discuss any dental problems you may have, or if you have been referred for particular treatment, discuss this with you.
Discuss general health and dietary issues that can affect your teeth and gums such as alcohol consumption or smoking.
Discuss your teeth cleaning habits, such as brushing technique, and recommend any improvements such as interdental brushes or flossing as required.
Take dental scans and xrays if necessary.
Explain any further treatment you may need, such as fillings, root canal treatment or hygienist appointments.
Answer any questions you may have regarding your treatment and what options are available.
If you require no other treatment, your dentist will let you know when you should come for your next routine check up.
At the end of your examination you will be offered mouthwash and asked to put your facemask back on before leaving the surgery and to wear it until you have left the building.
We will ask you to go to reception to pay using your debit or credit card.
After your appointment
We will call you shortly after your appointment to arrange your next visit and will email or post treatment plans to you with detailed information about time scales and fees.