Your First Dentist appointment at Devonshire House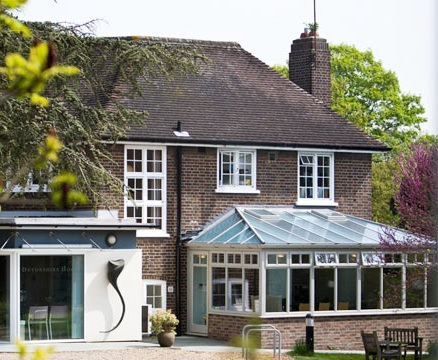 Our friendly dedicated team are here to listen to your dental concerns and aspirations; immediately putting you at ease in the calm and relaxed surroundings of Devonshire House. Our aim is to provide a preventive long-term approach in order to keep your teeth and gums in excellent condition, and reduce treatment to a minimum. To ensure that your individual needs and questions are addressed, your treatment options will be fully explained at every stage.
Getting to know you at your first dentist appointment
Unless you need urgent treatment, your first appointment will be for us to get to know each other and for records to be established. The appointment will last for 45 minutes and will enable you to share your dental concerns and aspirations with us so that we can offer you treatment options to meet your individual dental requirements.
Choosing your treatment option
After carrying out an assessment of your dental condition, we will explain our findings and treatment recommendations to you. You will then be able to make an informed decision about which treatment is right for you. Where possible, you will be given a range of treatment options to choose from and you will always be provided with a written quotation for your treatment before proceeding. Once you have decided on the best option for you, we will book you a second appointment to start treatment.
Absolutely fantastic staff – all of them. The dentist was amazingly understanding and reassuring. It made the whole visit so much easier.
The best dentist around, not only suggest the best treatment but don't recommend procedures for the sake of it.
The importance of regular routine check ups
Whether you visit your regular dentist or a dentist at Devonshire House for your routine dental care, regular routine check ups are important. We recommend our patients to have a routine dental check up every 6 or 12 months in order to maintain good oral health, spot any problems early and in many cases, prevent problems before they start.
Words fail me. I'm so grateful for the wonderful care and treatment I received at my first appointment yesterday. The compassion, professionalism and attitudes were heartwarming to say the least. Thank you so much.
As a new patient, all of the staff were very welcoming and professional. My appointment started pretty much exactly on time. The dentist I saw, Deepesh Patel, did a great job of doing the examination and explaining the X-rays, procedures etc. I will continue to come here in the future.
I have not had any actual treatment yet but my initial check up appointment was incredibly thorough and all the staff I met very welcoming and professional.
My first appointment was everything I expected it to be. Staff friendly and professional, everything was explained, no surprises. I felt I was in a safe environment, didn't feel rushed or judged. Happy to return in the future. Would definitely recommend.
As I entered the practice I was welcomed by the reception staff, they are were all very polite and and very helpful and most of made me feel welcome and at ease, I didn't have long to wait and my dentist came and got me, he welcomed me into his room and went over what was going to happen and that if I was unsure of anything or had any questions I was to ask, he was very understanding and made me feel at ease which isn't easy as I'm very nervous when at the dentist. After my appointment the dentist walked with me down to reception and explained that I needed a specific appointment and the receptionist was able to ensure that it was a convenient time for me to attend the specific appointment, I received a txt message with my appointment date and time, I also got given a reminder card with this information. The staff were very professional and welcoming, the practice was very clean and tidy. I honestly couldn't ask for a better dentist experience.
On contacting Devonshire House dental practice I was immediately told that I would be welcome to be a part of the patient list, offered an appointment straight away, informed of all costs and this was all followed up by an email confirming the appointment as well as containing a general information form for me to complete prior to the appointment. At the appointment my safety was made paramount with all the necessary protective measures in the light of covid and everything was explained fully by my dentist before and during the appointment. My teeth have not had such a thorough examination for years. The initial appointment was followed up by a visit to a hygienist who was utterly brilliant , professional and very very thorough. I feel I am in very good hands again and am so glad I contacted Devonshire House .
This was my first appointment at Devonshire House and I was very favourably impressed. The welcome was friendly, while at the same time taking appropriate precautions in the context of Covid. The dentist herself was highly professional and an excellent communicator; she took the trouble to explain fully the nature of the dental problem and the possible treatments.
My first visit to the Devonshire House Dental Practice, although my wife have been using them for some time. A warm welcome from their reception staff who carry out a simple but effective Covid-19 check. My dentist was Deepesh Patel and was bang on time to collect me from the waiting room for my appointment. Deepesh ran through what he was to undertake during my visit and was ably assisted by one of his nursing team. The facilities are first class and is their professionalism throughout my visit was superb.
Very impressed with my visit to Devonshire House after 2 recommendations from friends. The whole process gave me confidence that I was in good hands.
Met with a welcoming smile as soon as I stepped into the reception area. As a new patient, I found Mr Girgis' pleasant and unhurried manner, most reassuring. I feel confident of his expertise and that he will soon be able to offer a solution to my dental problems.
Welcoming, friendly, courteous and professional. Examination and x ray of problem tooth followed by clear detailed explanations of the image , the possible causes of pain and the possible treatments required in future. very helpful advice. No hesitation to return if necessary.
Many thanks to the whole team, from my initial first meeting at reception to the end of my first day's experience at Devonshire House, every detail was meet with full professionalism.Can not thank you all enough. Looking forward to my next visit.
Everything went smoothly at my first appointment – thank you. Easy to book, easy to reach the place, plenty of parking, very good reception and excellent service from my dentist. Came up with a very good solution for a long lasting problem I have, we are still working through it with clear steps. Really good temporary work on my tooth until it's ready to get the permanent one. Hope the next visits will go as well as the first. Good communication of the cost of the visit as well which is always good. Thank you for the service so far. Keep up the excellent work you're doing.