Announcing our Fundraising total of £1896 for Cancer Research
On Saturday 15th October a group of us from Devonshire House took part in the Cambridge Shine Walk to raise funds as a practice for our group charity Cancer Research UK. We are proud to have raised an amazing £1896.28 for this amazing charity and would like to thank everyone who sponsored us. Special thanks to Riverdale Healthcare for a £500 donation through the group's match funding scheme.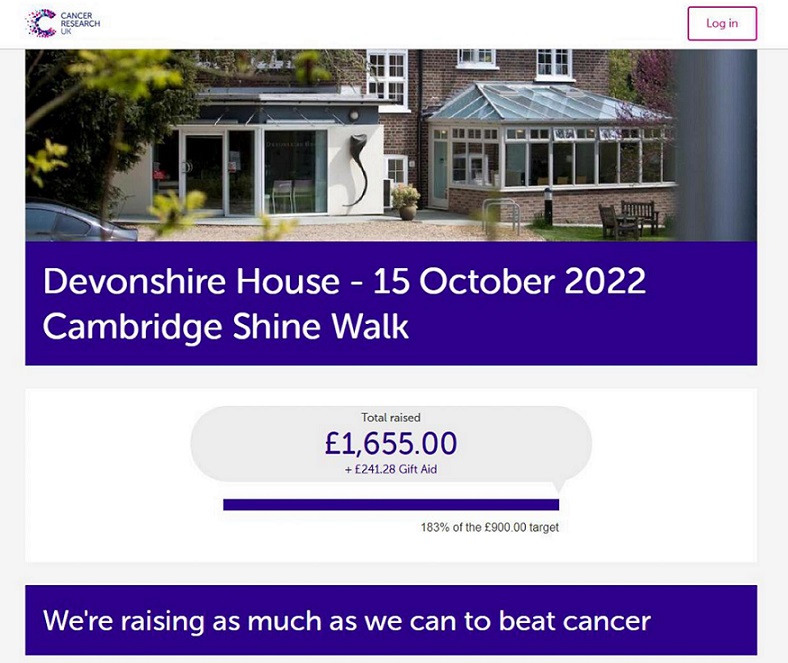 DENTIST – CONTACT US
Email: enquiries@dh-dental.co.uk
Tel: 01223 245266
Devonshire House
2 Queen Edith's Way
Cambridge
CB1 7PN
REFER A PATIENT
If you would like to refer a patient to us, please click below.
Devonshire House is regulated
by the General Dental Council
www.gdc-uk.org
Opening Hours
*Closed on Bank Holidays and some associated Saturdays
Please click on the button above to visit our
Google Places listing and click on the
'Write a review' icon.