Dental Hygiene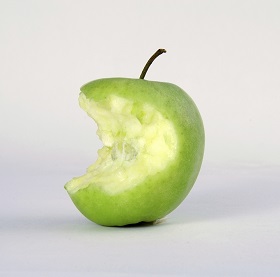 Our dental hygienists are very experienced in managing treatment of patients suffering from gum disease, in collaboration with our Specialist Periodontist Puneet Patel. They also support patients who have had implant treatment and require maintenance visits to ensure that the gums and bone remain healthy around the restorations.
Dental Hygienists are uniquely qualified to assist in the prevention and treatment of oral disease. Your hygienist will look after the health of your teeth and gums. They will discuss with you oral hygiene practices that will help you develop a good home care plan to keep your teeth healthy throughout your life.
A gathering of world specialists in the fields of cardiac disease, diabetes and gum disease concluded the following:
Prevention and treatment of periodontal disease may reduce part of the risk for diabetes and heart disease… By regulating infections in the mouth we can reduce systemic infections

First Oral Probiotic Symposium, Barcelona 2008
Our dental hygienists will be happy to provide specific advice on:
Oral disease and prevention of gum disease
Nutrition
Use of fluoride, anti-bacterials and new dental care materials
For full details of what will happen at your hygiene appointment , click on the button below.
Booking an appointment with a hygienist
Referrals for an appointment with one of our hygienists can be made in three different ways:
By referral from your Devonshire House dentist
By referral from another dentist practice or
By self referral
Referral by one of our dentists
If you visit one of our Devonshire House dentists for your routine dental care, a hygiene prescription will automatically be put in place for you when you have an examination and will be held within our records where our hygienists can access it.
Referral by your regular dentist
If you visit a different practice for your routine care you will need to contact your dentist to obtain a hygiene prescription before booking an appointment. You or your dentist can send the prescription directly to our reception team to reach us a minimum of a week before your appointment.
New: Self referral
You don't have to be registered with a Devonshire House dentist to book a hygiene appointment, you can refer yourself for hygiene treatment and do not require a hygiene prescription from a dentist. Please be aware that our hygienists can only advise and carry out treatment within their remit and that your appointment will not be a substitute for a dental examination with a general dentist. You will be required to complete medical health and consent forms prior to your appointment.
---
Continuing your oral healthcare at home
Tips on how to maintain healthy teeth
We would like to offer some general dental advice on how to maintain healthy teeth plus tips to help you deal with any non emergency dental problems.
Oral health care products available to order
If you are running low on oral health care products we would be delighted to supply you with items you would usually purchase from us when attending a routine appointment.