Tooth Fillings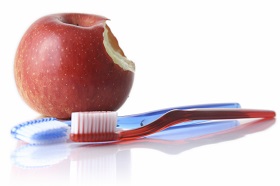 At Devonshire House we help you to adopt a healthy "preventative" approach to your teeth with a good brushing technique. Many of the children we treat will, through good dental hygiene, avoid cavities and grow into mature adults without having any fillings. We will also advise you on the use of fissure sealants which help prevent tooth decay and the need for fillings.
There are many different types of dental filling. At Devonshire House we will discuss with you the best type of repair for your tooth and will offer you a tooth-coloured repair whenever possible.
Tooth coloured filling materials can be used to place aesthetic repairs in teeth and rebuild chipped corners invisibly.
Many super aesthetic fillings, inlays and crowns are now available and we can maintain a natural appearance to your teeth even if you do need a lot of fillings and repairs. Replacing old fillings with new aesthetic repairs can dramatically enhance an unsightly set of heavily repaired teeth.
At Devonshire House we continually review our filling treatments making sure that we offer you the most appropriate treatment.
Fab care – most painless filling I've ever had.
I lost a filling during lockdown and was left with a large cavity in a tooth. I couldn't get it fixed until the other day when Wail Girgis worked his magic. I was back at home the first time I had a good look at his work and I was astounded by the result. Instead of a large hole in a conspicuous place I had two beautifully sculptured teeth that perfectly matched the others.