»

»

»

Surgical guides by Devonshire House Dental Laboratory
Surgical Guides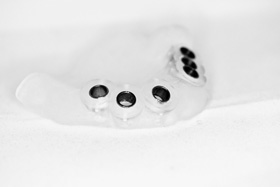 Our state of the art dental laboratory now manufactures tooth supported implant guides from Simplant and enables you to have your guide 2 days after implant planning.
How to order a Surgical Guide in Simplant with our lab
When implant planning through Simplant, simply select the choice "select file manufacture" for the guide.

Witihin 24 hours you will be able to access the file from Simplant.

Send the file to our digital department for manufacture and the guide and sleeves will be ready the following day.