»

»

»

»

Ian Pearson Specialist Prosthodontist Devonshire House Dental...
Ian Pearson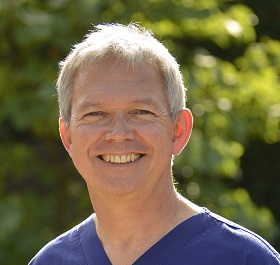 Specialist Prosthodontist
Ian is a Clinical Director at Devonshire House and a Specialist Prosthodontist. He provides general dental care for a broad patient base and, as a Specialist Prosthodontist, is especially skilled in the replacement of missing teeth, the restoration of natural teeth and in complicated and simple restorations of the whole mouth.
Experience
Ian trained at Guy's Hospital Dental School in London from where he qualified in 1982. He then gained experience in General Practice and completed Hospital training posts in Oral Surgery and Children's Dentistry over the next three years. Ian achieved an MSc degree in 1988, also from Guy's Hospital and joined Devonshire House in 1992 and is now a Clinical Director.
Ian's expertise covers:
Qualifications:
BDS (Lond) 1982
LDS RCS (Eng) 1983
MSc Cons (Lond) 1988
Registered Specialist in Prosthodontics
GDC Registration Number: 57332
THANK-YOU SO MUCH Dr Ian Pearson for transforming both my teeth and my life! Exceptional advice & treatment including implants. Thought I was stuck with a denture for life! Superb assistance from Lia added to my enjoyment of the whole experience THANK YOU THANK YOU THANK YOU
I know I'm in safe hands and every procedure / issue that I've had has been successfully treated and sorted with my dentist, Ian Pearson. He's highly recommended. He also has a great 'dentist chair manner'.Thanks Ian!
I was very pleased with the calm, reassuring and professional treatment I received at the Dental Practice from everyone, in particular Dr. Pearson.
I found this practice when a root canal treatment became too painful at my local dentist!! I called in despair with the job half done. They were really great and completed the job with no pain. I went on to have a lot of restorative work done….including implants.. by Ian Pearson. Brilliant dentist. Very kind with a complete nerve bag of a client!!! My mum comes here too now and says she wouldn't like to go anywhere else now.
I have been a patient here for seven years and I can thoroughly recommend Ian Pearson and Deb, his very caring dental nurse. Ian is an outstanding dentist and I will not go anywhere else. The whole experience is excellent and I thank Devonshire House very much for looking after my dental needs so well.
Recently had three implants placed- experience was excellent and I would certainly recommend Devonshire House and Ian Pearson to anyone. One of the implants was particularly tricky but Mr Pearson did a brilliant job and I felt comfortable throughout the whole procedure. The whole process was explained to me fully before I made the decision to go ahead and the practice fully lived up to my expectations.
Excellent and very caring treatment by Mr Pearson, as always. Thank you.
A very professional operation. Ian Pearson has a good sense of humour and the time spent there is always a pleasure. I have been a patient for 20 years or more and still enjoy the visits.
I had an annual check up with Ian Person. Very friendly and professional chap.