Devonshire House at Copley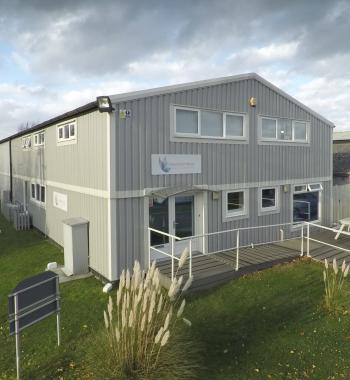 Devonshire House at Copley is an extension of our main practice and is located out of town with easy access and parking. The practice is based at Copley Hill Business Park, Cambridge Road, Babraham and the premises houses three dental surgeries a sitting room, scanning facilities and our dental laboratory.
At Copley, we offer Hygiene appointments and general and specialist dentistry with Julian Martin, and Puneet Patel. All of our dentists periodically use the surgeries to treat patients offering the choice of a second location.
Our Copley practice is administered from Devonshire House so if you would like to try out our new facilities, please call our Reception Team on the usual telephone number – 01223 245266.
The service at Copley Hill was as professional as Devonshire House, Queen Edith's Way. Would have no hesitation in returning.
Same high quality service as you would expect from Devonshire House anywhere! More convenient and less traffic.
A very convenient out-of-town practice within easy reach of central Cambridge. Plenty of parking and even a café nearby!
Very good first experience at the Copley practice – much like the main practice. Easy to find and all very friendly and helpful. Thank you.